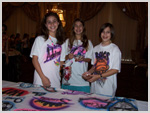 Our Services
Custom Art by Kevin E. Zolna

Bar & Bat Mitzvahs & Other Special Occasion Services
Air-Wavz provides a custom, personalized T-shirt for you and all of your guests. We attend the party and allow you and your guest to pick out a design that reflects who you really are. These shirts are great fun, a terrific way to remember your special day, and a super gift for all your guests!
Automotive Design Services
Air-Wavz designs and custom paints your motorcycle tanks, fenders, and helmets with high-end vehicles graphics on all types of automotive surfaces. Come by with your ideas and us turn them into a reality. We can work from any design or modify an existing design from previous work to capture the distinct look and flair you are looking for.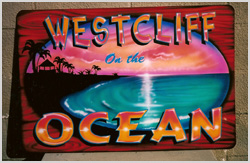 Custom T-Shirt Creation
Add a portrait of your favorite pet or person to a shirt with our custom air brushed design services. We also customize and design shirts for your sports team, business, or organization. We custom air brush or imprint from 1 to 1000+ pieces to reflect your style, profession, business logo, or anything you desire.
Custom Licence Plate Creation
Our custom licence plates customize and personal your ride.
Custom Vinyl Sign Design
We offer a full line vinyl graphics for storefronts and vehicles, including vehicle lettering, splash graphics, loving memory window stickers, yard signs, or any message you want to show on any smooth surface.
Contact Us
Toll Free: 866 915 9364

All Major Crdit Cards Accepted